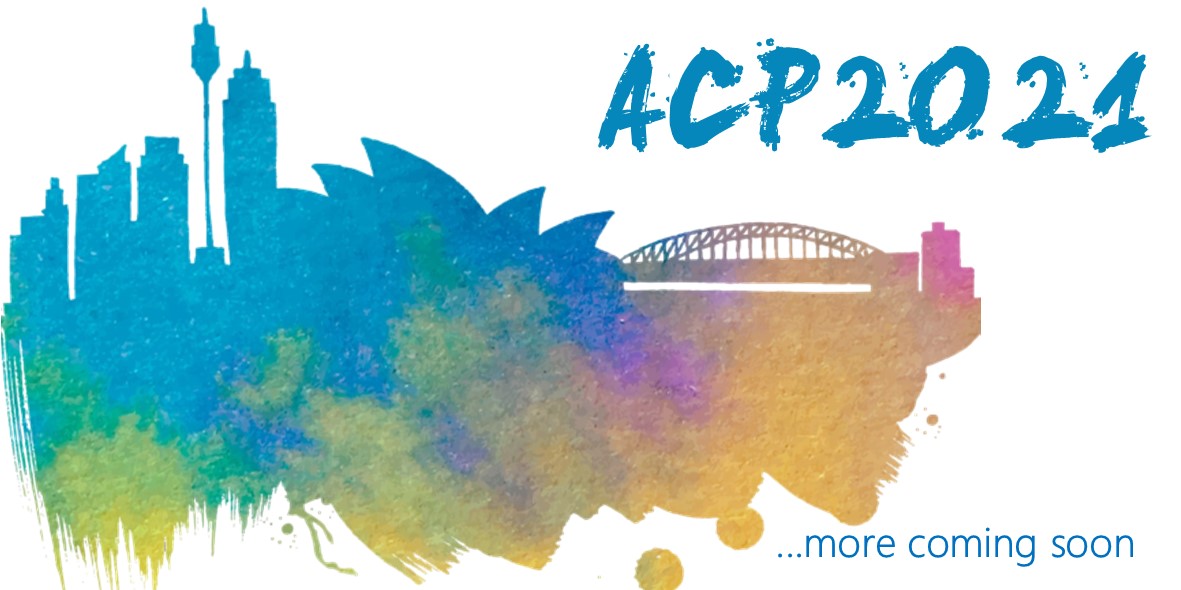 IMPORTANT UPDATE

ACP ANNUAL SCIENTIFIC MEETING
Since having to cancel the ACP Annual Scientific Meeting that was to be held in May at the Pullman in Auckland.due the COVID-19 pandemic we have made the decision to hold the meeting in Sydney later this year.

We are currently sourcing venues and dates and will keep you all updated on details as they become available.
We hope that you are all staying happy and healthy and look forward to meeting with you all again soon.