COVID-19 Updates
---
The College is closely monitoring the COVID-19 pandemic and its potential impact on college members and the community. The situation is evolving rapidly and the information posted here will continue to be updated as developments occur. Members should always refer to Federal and State/Territory government advice.

This information is current as of 26 March 2020.

NZ Faculty Report
Trainee Update
CPD
Meetings
Useful Links


---
Letter from the President 27 April 2020


Dear Colleagues,
With the successful flattening of the COVID-19 curve, sufficient replenishment of PPE and adequate ventilator and facility access, the Australian government has, for now, eased elective surgery restrictions to accommodate Category 2 and some important Category 3 procedures.
Public and private health facilities will aim to recommence 1 in 4 of its suspended theatre lists with a triage system based on clinical urgency, PPE use and ICU capacity as per AHPPC directive*. The National Cabinet notes that "unnecessarily delaying elective surgeries can worsen health outcomes, increase anxiety and reduce social and economic productivity".
ACP is set to release a 'Venous Triage & Acuity Scale' to assist Phlebologist categorise and triage patients according to urgency levels. This will be a consensus document with endorsement from the International Union of Phlebology, American Venous Form and American Venous and Lymphatic Society. Nevertheless, 'best practice' allows for variation of the guidelines based on unique practitioner and patient circumstances.
Australian Phlebologists working in non-hospital private clinics must continue to prioritise patient and staff safety. Please review the ACP COVID-19 resources for detailed advice on telehealth, patient screening, PPE and COVID-19 infection control.
We also recommend that you continue referring to your local jurisdiction (see NZ update) and medical indemnity organisation for regular updates.
Whilst the crisis is far from over, the ANZ community and healthcare workers have been exemplary in meeting the sacrifices and challenges thus far, and there is much comfort to note that we are now in a position of strength to successfully manage the pandemic.
Kind Regards,
Dr Adrian Lim
President
The Australasian College of Phlebology
* https://www.health.gov.au/news/australian-health-protection-principal-committee-ahppc-statement-on-restoration-of-elective-surgery
* https://www.health.gov.au/news/australian-health-protection-principal-committee-ahppc-statement-on-restoration-of-elective-surgery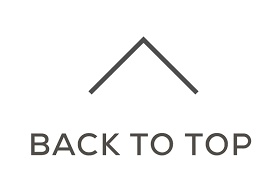 ---
Update 31 March 2020
On March 31, the Health Minister announced:
A new partnership between the Australian Government and the private hospital sector to increase service capacity
New temporary measures to improve access to PBS-listed medicines


---
Letter from the President 30 March 2020


Dear Colleagues,
ACP represents members from multiple related disciplines from Australia, New Zealand and Internationally. The ACP COVID19 webpage is primarily aimed at Australian members with a primary focus in Phlebology. New Zealand members can access the latest COVID19 information via our NZ Ministry of Health link and we plan to provide relevant updates in conjunction with the New Zealand Faculty.
If you are practicing outside of Australia, it is important that you refer back to your local jurisdiction and do so on a regular basis as directives and recommendations may be changing at a rapid rate. Members with additional specialty interests should also refer to their relevant Specialist Colleges for guidance on scope of practice.
Additionally, the ACP recommends that you look closely at what your medical indemnity organisation says about scope of practice, particularly in relation to cosmetic work.
In the latest Prime Ministerial statement (29th Mar 2020), medical and healthcare services remain operative as more restrictions are introduced to curb COVID19. Phlebologists undertaking surgical work in Private or Day Hospitals should take heed of the current directive on elective surgeries and the imposed deadline (https://www.pm.gov.au/media/national-cabinet-update). It is recommended that Phlebologists undertaking non-surgical work limit their scope-of-practice to medically necessary interventions.
The ACP believes that our members are in the best position to decide for themselves whether to continue working, whether to temporarily suspend practice or whether to have a reduced list with added COVID19 screening and precautions. I strongly encourage members to communicate with their working colleagues and share their concerns, approaches and solutions with each other.
The ACP will remain a portal of up-to-date information to assist and guide Australian members with sensible and timely advice as they become apparent.
I have highlighted additional information and useful tips below, also accessible via the COVID19 page.
Kind Regards,
Dr Adrian Lim
President, Australasian College of Phlebology
Prime Ministerial update 29 Mar 2020:
Coronavirus app launched
Senior Australians to stay home
Medical and health care services to continue
https://www.pm.gov.au/media/national-cabinet-statement
Prime Ministerial update 26 Mar 2020:
Expansion of coronavirus testing criteria
Temporary suspension of all semi-urgent elective surgery (extension of deadline for Cat 2 & 3 elective surgeries to April 1, 11.59pm)
https://www.pm.gov.au/media/national-cabinet-update
Social distancing and restriction on non-essential services (25 Mar 2020)
https://business.gov.au/Risk-management/Emergency-management/Coronavirus-information-and-support-for-business/Restrictions-on-non-essential-services
MBS Telehealth items for COVID-19
New temporary MBS bulk-billed telehealth consultation items have been introduced. Using these COVID-19 items, telehealth can be delivered to eligible patients via videoconferencing or phone.
53 equivalent = 91803 (video) or 91812 (phone)
54 equivalent = 91804 (video) or 91813 (phone)
104 equivalent = 91822 (video) or 91832 (phone)
105 equivalent = 91823 (video) or 91833 (phone)
110 equivalent = 91824 (video) or 91834 (phone)
116 equivalent = 91825 (video) or 91835 (phone)
Videoconsultations can also be delivered to eligible patients using existing telehealth items, or privately for any patient without a Medicare rebate.
The full list of COVID-19 items can be viewed on MBS Online, with accompanying Department of Health Factsheet. An announcement on further expansion of telehealth is expected on Friday March 27 (see media release).
Australian Department of Health resources
The Department of Health has developed a range of resources for health professionals and the general public. College advises all Fellows and trainees to regularly monitor updates and follow advice from the Department.
Clinical Practice
(Source: Australasian College of dermatologists)
External signage and messaging

Display COVID-19 awareness information. The Department of Health has a range of campaign resources and signage options for use in your practice.
Display signage on where to seek help if you are experiencing flu-like symptoms in your local area. Visit your state or territory health department website (listed below) for more information on fever clinics and other services assessing symptomatic patients.
Contact your patients via phone/SMS requesting that they are not to enter the premises if they are at risk (they have recently travelled overseas, are experiencing flu-like symptoms and/or have had significant contact with a known or suspected case).
At premises

If possible, undertake a non-contact temperature check prior to patients' entering
Ensure all staff engage in non-touch greetings in line with social distancing measures
Ensure all staff undertake regular hand-washing
Limit the number of patients in your waiting room to ensure social distancing measures are in place. Encourage patients to wait in other areas (their car for example) until their appointment time. Space out the chairs in waiting room to increase patient separation
Take precautions to ensure infection control, including wiping down practice doorknobs, reception bench, consulting benches, couches, chairs and UV & surgical equipment.
Evidence suggests that coronaviruses are efficiently inactivated by surface disinfection procedures with 62–71% ethanol, 0.5% hydrogen peroxide or 0.1% sodium hypochlorite within 1 minute. Other biocidal agents such as 0.05–0.2% benzalkonium chloride or 0.02% chlorhexidine digluconate are less effective. (Kampf G et al. J Hosp Infect. 2020 March. 104 (3), 246 251)
Place the consulting chair more than 1.5 metres away to ensure patient separation.
View the Department of Health's 'Information for healthcare and residential care workers' for guidance on communicating with your staff and cleaning precautions

Personal Protective Equipment

There is limited evidence for the use of facemasks but they may reduce the chance of droplet spread. Note that PPE is in short supply. Use sensibly and as needed.
When considering the need for PPE for you or your staff, note the Department of Health's definition of 'close contact':

greater than 15 minutes face-to-face contact in any setting with a confirmed case in the period extending from 24 hours before onset of symptoms in the confirmed case, or
sharing of a closed space with a confirmed case for a prolonged period (e.g. more than 2 hours) in the period extending from 24 hours before onset of symptoms in the confirmed case.
Ultrasound Practice
(Source: International Society of Ultrasound in Obstetrics and Gynecology [ISUOG])
Ultrasound procedures and equipment cleaning in the context of COVID-19 (ISUOG safety statement)
Preparation and cleaning of US room
Preparation of cleaning US equipment and transducers
Protecting the patient and US providers
Therapeutic Good's Administration
The TGA is providing active support for monitoring a number of issues relating to therapeutic goods including medicines and medical devices supply.
Updates from State and Territory Governments & New Zealand
New Zealand Ministry of Health website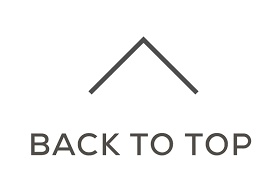 ---
Letter from the President 25 March 2020


Dear Colleagues,
I hope you are all keeping well in the age of COVID-19.
The situation is extremely fluid, and we are navigating uncharted territory on a daily basis. The ACP will continue to monitor developments and relay the information to you via our COVID-19 webpage. We are following Federal and State/ territory government advice which in itself is evolving and where decisions are based on health and economic considerations in very uncertain times.
The government has issued a directive (25/3/20) to temporarily suspend all non-urgent elective surgery and to limit elective surgery to predominantly Category 1* (1) with the aim of conserving essential PPE such as gowns and masks and to free up life-saving facilities ahead of an impending public health emergency. Decisions on patient category will be "at the discretion of their treating medical professional". The ACP supports this directive and urge our surgical colleagues to adhere to the recommendation.
In the non-hospital/outpatient setting, there are no specific guidelines other than the standard anti-COVID precautions and measures (2). I understand there is much anxiety and confusion over issues impacting phlebology patient and practice management eg:
Managing increasing levels of appointment reschedules
Protocols for patient triaging
Practitioner and staff safety and Infection control measures
I am also liaising closely with other medical Colleges including the Australasian College of Dermatologists and common concerns that need addressing include:
Health and wellbeing of all doctors, particularly trainees due to the impact on learning opportunities, study time, examinations etc.
CPD and implications on compliance
Scope of practice issues
These and other issues will be discussed, and the College will do its best to provide appropriate advice within its remit. But please follow the latest Federal and State Government advice, use your best clinical judgement at all times and check on the ACP website for updates.
These are unprecedented times, but I am confident we will be able to work through this and meet the challenges ahead.
Kind Regards,
Dr Adrian Lim
President, Australasian College of Phlebology
*Category 1 – Needing treatment within 30 days. Has the potential to deteriorate quickly to the point where the patient's situation may become an emergency.

Update released on the 26 March 2020
National Cabinet endorsed the recommendation for states and territories to suspend all non-urgent elective surgery.
National Cabinet agreed to extend the deadline for the suspension of semi urgent Category 2 and 3 elective surgeries at private hospitals to 11.59pm on 1 April 2020.
National Cabinet agreed that states and territories will continue to work with private hospital groups to ensure they can support efforts to protect Australians against coronavirus.
The changes will allow greater transition for the community to the new arrangements and ensure the national supply of essential PPE - such as masks, gowns, gloves and goggles for the healthcare workforce.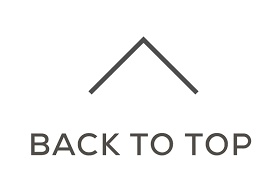 ---
New Zealand Faculty Report 23 April 2020


Dear Colleagues,
On Monday 20/04/20 the NZ Government announced the down grade from Level 4 to Level 3 with effect from Tuesday 28/04/20, but unfortunately did not detail much information relevant to Health Care, at that initial briefing, other than stating "to provide as much healthcare as possible whilst remaining safe"
Yesterday, 22/04/20 the NZ Ministry of Health, has now provided more specific information related to the provision of Health Care.
The NZ MoH advice relates to Hospitals, GPs or Allied health care. Specialist private clinics are not specifically included, but as Phlebology is a procedural practice, more akin to surgical intervention, it would seem appropriate to follow the guidelines for Hospital Surgical services.
We remain advised to undertake as much consult work as possible as virtual consults. This would relate to the history taking of an Initial Consult, and the Follow Up explanation of findings post mapping.
The Duplex Mapping itself is a Face-to-Face procedure as are all treatments.
Patients will fit into two categories, those who have symptomatic varicose vein disease and those who have a cosmetic concern.
Those patients with a purely cosmetic concern do not have any "Medical need" and so should not be seen or treated under Level 3.
Those patients with proven refluxing varicose vein disease do have a "Medical need" which ranges from asymptomatic or chronic and relatively elective, through to semi-urgent and urgent.
The ACP is working urgently on a World first document "Venous Triage and Acuity Scale" categorising Venous and Lymphatic disease into Medical Emergency, Urgent, Semi Urgent and Non Urgent. This will be available very shortly but I can confirm that CEAP 3-6 and symptomatic CEAP 0-2 will appear in the semi-urgent category.
According to the current NZ MoH advice:
"Planned care, including elective surgery and radiology, will be provided in order of clinical priority"
The ACP interprets this as supporting the investigation and treatment of appropriate urgent and semi-urgent cases of symptomatic varicose vein disease.
This MoH advice is not a green light to fully open a venous practice. Each Practitioner will still have to practice safely, and in the patient's best interest. Practitioners will still need to use their clinical judgment of patient need as well as considering patient age and other co-morbidities that will be relevant in this COVID era, and no cosmetic or routine follow up work should be undertaken.
Furthermore, every Practitioner must follow the strict Government guidelines and advice with regard to workplace and patient safety including, but not limited to, one patient on the premises, empty waiting rooms, screens for reception staff, personal distancing, PPE etc etc. There is an extensive list of requirements and recommendations and it is the individual Practitioners' responsibility to ensure that they are aware of these and are following them.
In summary, according to MoH advice, it would seem that the investigation and treatment of symptomatic varicose vein disease can resume under Level 3, taking into account patient need and patient appropriateness, whilst adhering to Government guidelines for workplace, staff and patient safety.
Over the coming weeks we will wait to receive information of what Level 2 will look like.
Good luck with this welcome return to work.
Kind Regards,
Stephen Benson
Board Member and NZ Faculty Chair
The Australasian College of Phlebology


---
New Zealand Faculty Report 31 March 2020
Within New Zealand we have had more rapid implementation of restrictions than many countries, but also with a degree of clarity and firmness.
Seven days ago we passed into level 3 restrictions with the plan 2 days later to immediately pass into the highest level, level 4 restrictions. We have now been in level 4 lock down for 5 days.
In level 3 all non acute (elective) procedures in hospitals were deferred, but some Private work continued for 2 days.
In level 4 ALL non acute (elective) procedures nationally are to be deferred.
The whole country is in lockdown with all people to stay home and with all schools and all businesses closed, except for essential services. Essential services include the Medical Profession, but only for emergency work, not routine or elective work.
From the Government website:
People instructed to stay at home
Educational facilities closed
Businesses closed except for essential services (e.g. supermarkets, pharmacies, clinics) and lifeline utilities
Rationing of supplies and requisitioning of facilities
Travel severely limited
Major reprioritisation of healthcare services
This means that in New Zealand, all varicose vein treatments must be suspended until lifting of the restrictions. There are a few rare exceptions such as limb threatening varicose ulceration, severe bleeding, septic thrombophlebitis or post recent treatment complications etc. We all have our part to play so do your best to abide by local and National guidelines.
I hope this provides some clarity for our New Zealand colleagues.

Kind Regards
Dr Stephen Benson
Board Member, The Australasian College of Phlebology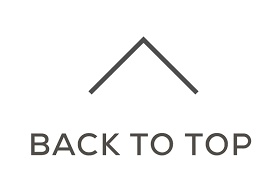 ---
Trainee Update
Download the document below for further information regarding the effects of COVID-19 on our ACP trainees and strategies we have implemented to address any concerns.

Information for Trainees
---
CPD
We appreciate that there will be an impact on our Fellows ability to attend education events and activities throughout the year to meet their CPD requirements. Please note however that the triennium just commenced this year so there will be adequate time to meet the CPD requirements.

We encourage our fellows to gain CPD by implementing small group learning which could be done via videoconferencing etc. Fellows may also take advantage of this time to access to the College's online training modules which they can complete to gain CPD points. If you do not have access please contact acp@phlebology.com.au
---
Meetings
The Annual Scientific Meeting has been postponed until 8 - 11 May 2021 and will still be held at the Pullman, Auckland. We are working closely with our conference organisers, invited speakers, venues, sponsors and exhibitors to ensure a smooth transition to the new date.
All registrations to the congress, as well as oral and poster presentations are automatically moved to the new dates unless a refund is requested by the 15 April 2020. The standard cancellation policy will apply after this date.

ACP2021 FAQS
---
Useful links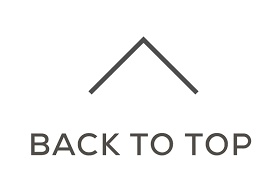 Files